So here is an updated version of the Chairman Mao beer cans. I added color to the background so it doesn't get lost in all that black. Also I changed the label color to red cause the black label color seemed to get lost in the dark also and there'll be more contrast to the grayness of the can. Finally instead of using HDR, I actually lit it; I was always scared to light scenes, but this is just a simple three point lighting. I'll post more updates if and when changes are suggested to me.
Latest version: I just tweaked the "A Revolutionary Beer" on the horizontal can so that it is visible and legible. It's too bad alot of the colors get crunched down once you output as a JPEG.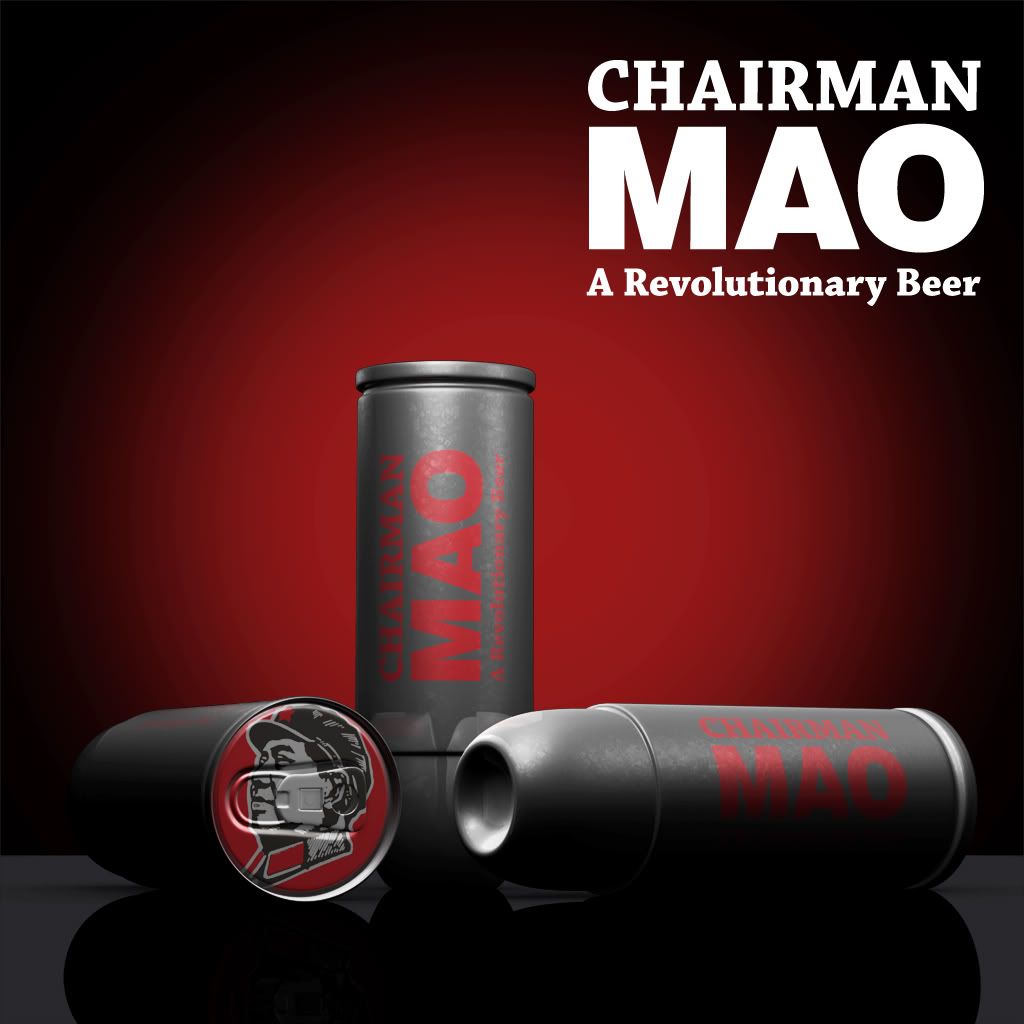 Old version: I added a low intensity light at the bottom of the cans and I rendered the reflection as a separate pass, so that it can be tweaked in Photoshop.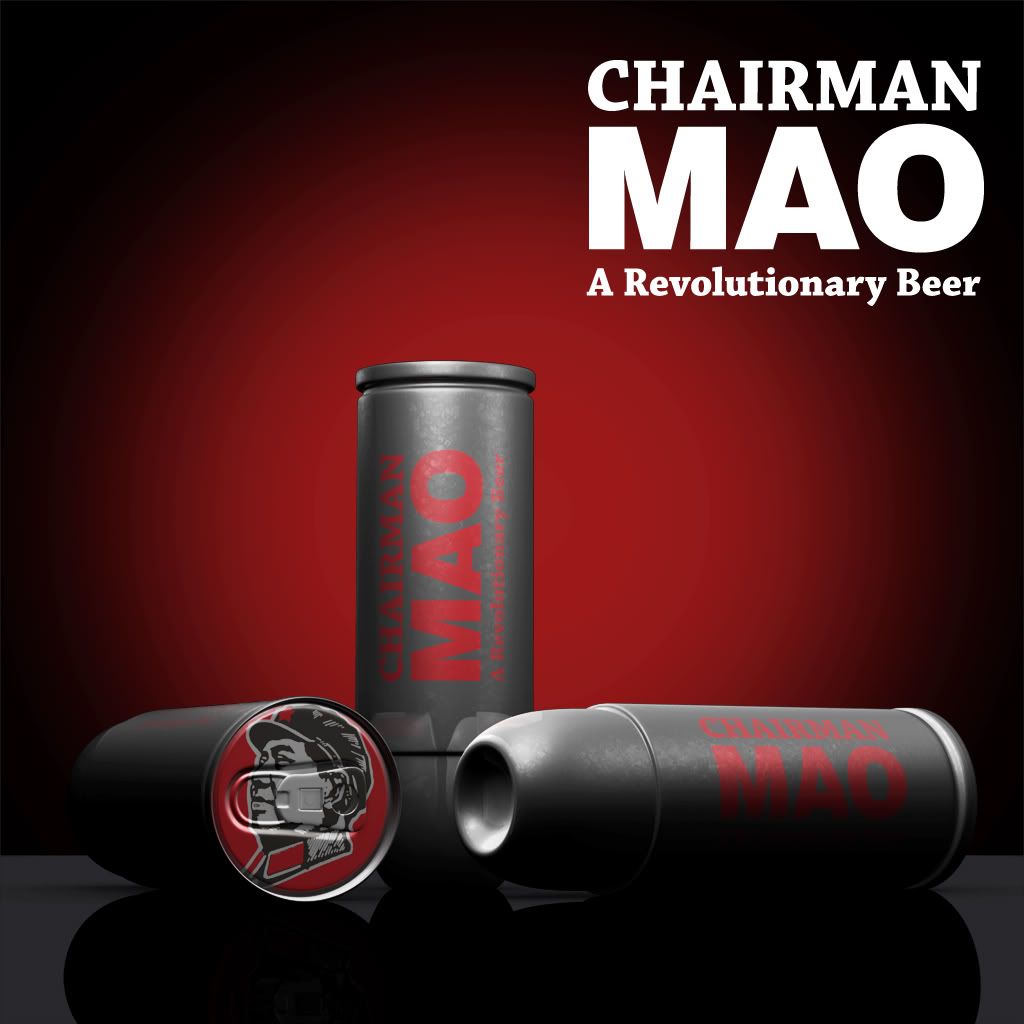 Older version: The bottom of the cans were too dark and the reflections were too sharp.